Home Energy Audits

Los Banos, CA, Dos Palos, CA, Gustine, CA & Newman, CA;

A Home Energy Audit from Young's Air Conditioning is the first step toward a more efficient home.  While homeowners often underestimate the extent of energy waste and impact of related problems, our Comprehensive 26 Pt. Home Energy Assessment Report pinpoints health and comfort issues, where and how energy is being used inefficiently, and provides an effective strategy for improvement.  Contact the BPI certified Comfort Advisors from Young's Air Conditioning to thoroughly inspect, test, safety check, and evaluate all the components of the home.  As specialists in building science, we approach your residence as an integrated system, utilizing leading-edge procedures and technology to provide accurate findings.  Our detailed report includes options and costs for a targeted solution, as well as potential energy savings and guarantees.
Common Home Energy Issues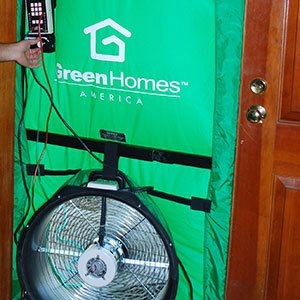 Typical problems include; insufficient insulation, building envelope integrity issues, air distribution performance, moisture, gas leaks, ventilation, roofing materials, leaks/design flaws in ductwork, and inefficient lighting and appliances.  Whether your home is suffering from one or more of these concerns, the result is higher than necessary energy bills, inferior comfort, greater wear and tear on HVAC components, and polluted indoor air quality.  By addressing the system as a whole and precisely identifying where thermal barriers are compromised, Young's Air Conditioning provides the information, recommendations, and strategies you need to go beyond temporary repairs and implement a sustainable solution.
Home Energy Experts In The Los Banos Region
Young's Air Conditioning is Building Performance Institute (BPI) certified, entirely NATE-certified, and our  highly trained and specialized team customizes energy improvements that are cost-effective and right for you.  We assist you in securing financing or government and utility company incentives to minimize costs, and complete your chosen course of action from start to finish.  There are no multiple or subcontractors to deal with.  And because Young's Air Conditioning handles the entire scope of your project, you benefit from high quality materials, meticulous job performance, and results without delay.  Established in 1984, Young's Air Conditioning helps residential and commercial customers across The Los Banos Region achieve their goals for a healthy, comfortable, and efficient indoor environment.
Home Energy Audits ∴ Dos Palos, CA ∴ Newman, CA; ∴ Los Banos, CA