Air Conditioning Maintenance, AC Service & Air Conditioning Service

Los Banos, CA, Dos Palos, CA, Newman, CA; & Gustine, CA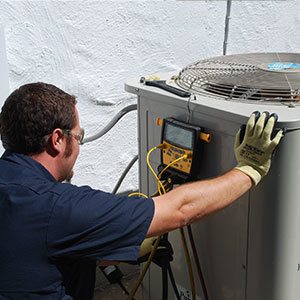 One of the quickest ways to wear out a cooling system prematurely is to neglect to maintain it on a consistent basis. Regular preventative maintenance is crucial for all makes and models of air conditioners, and without it, the equipment will fail to live up to demand. Troubleshooting, cleaning, inspecting, tuning, tightening, and essential upkeep ensures that the system runs smoothly, quietly, efficiently, and operates at an optimal level throughout a longer service life.  Contact the professionals from Young's Air Conditioning for skilled and convenient service across The Los Banos Region.  We take very good care of your important cooling system, helping you to avoid polluted air quality, property damage, sudden malfunctions, higher running costs, elevated sound levels, and decreased comfort.  We save you time and money, while improving the enjoyment of your indoor environment.
A Leader In Air Conditioning Maintenance
Los Banos, Gustine, Dos Palos, Newman, Atwater, & Patterson, CA
As a Bryant Factory Authorized Dealer, Young's Air Conditioning consistently meets high standards of business practices, technical proficiency, and customer service.  We uphold an A+ rating from the Better Business Bureau, and stand behind our work with a 100% Satisfaction Guarantee for the first full year.  We check in with you, following service, to make sure you had a rewarding and pleasant experience.  To earn your ongoing business and favorable recommendation, we work tirelessly to improve our job performance.  Count on our fully licensed and insured technicians to show up, right on time, for conveniently schedule appointments.  We leave no mess or damage behind, complete all necessary tasks efficiently, and fulfill the requirements of your warranty coverage.  Take advantage of our superior commitment to quality.  Enroll in an Energy Savings Agreement from Young's Air Conditioning and benefit from 15% discount on parts and labor, in the event of a repair need, and 24-hour Emergency Assistance throughout Los Banos, Gustine, Dos Palos, Newman, Atwater, & Patterson, CA.
What Our A/C Service Appointments Include
Seasonal cooling maintenance from Young's Air Conditioning includes:
Spring tuneup for cooling equipment/fall tuneup for heating equipment
Verify all relays and fan controls for proper operation
Inspect outdoor fan motors and lubricate bearings (Not applicable for sealed bearings)
Test compressor for proper operation
Inspect and lubricate all indoor fan bearings. (Not applicable for sealed bearings)
Check refrigerant charge
Troubleshoot and tighten electrical connections
Filter replacement
Clean condenser coils annually
Check condensate line, if accessible
Monitor condition and performance of motor, belt and pulleys
---
Air Conditioning Service in Dos Palos, CA | Air Conditioning Maintenance Gustine, CA | AC Service Newman, CA;
AC Service

∴

Air Conditioning Maintenance

∴

Air Conditioning Service ∴ Gustine, CA ∴ Newman, CA; ∴ Dos Palos, CA